While the Altantuya murder trial was proceeding in the High Court in Shah Alam, the disgruntled first prosecution witness, P Balasubramaniam, was becoming less than enchanted with the way the trial was being conducted.
This, of course, explains the purpose of the statutory declaration (SD1), which Bala, a private investigator, released to the press on July 3, 2008.
It must have hit a raw nerve because, within 24 hours, Bala and his family were unceremoniously on their way to Chennai, India, but not before releasing his infamous second statutory declaration (SD2) retracting all the references he had made to Najib Razak in SD1. Was this a coincidence?
Like any good Malaysian dust storm, it settles eventually.
Bala was soon forgotten, as more pressing national issues began cropping up.
But a year after his disappearance, Bala re-emerged as a man on a mission. He had been played out wholesale.
Promises of payment for his family's upkeep had not been kept.
Cheques issued to keep him out of the country started bouncing.
Bala (below) had no means of survival in Chennai. He was forced to move out of the RM9,000 a month condominium, in which he was initially kindly housed, to an RM1,000 per month "kampung house" on the outskirts of town.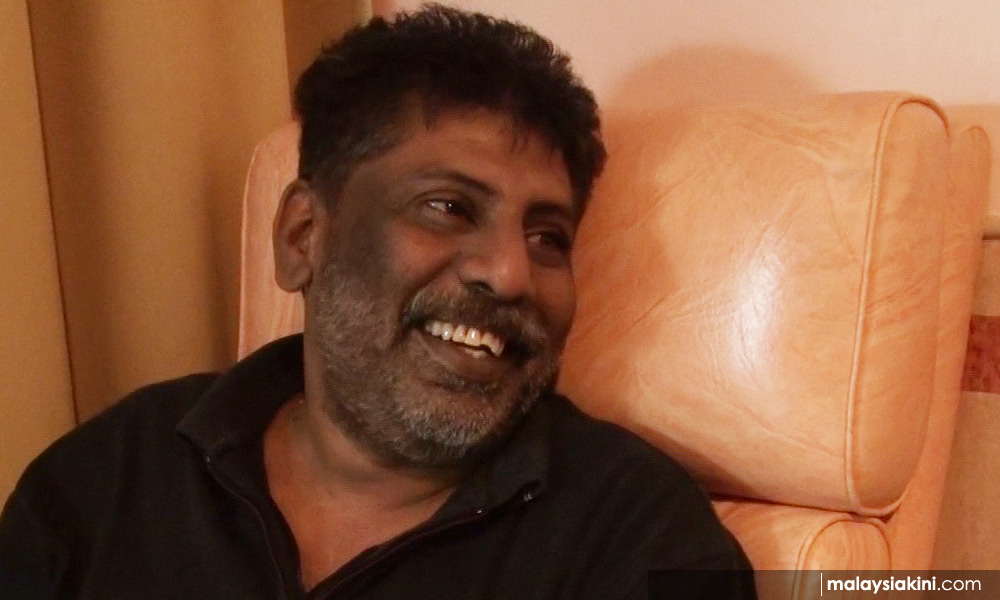 His children were not allowed to attend local schools so he had to place them in international schools.
His wife used to be a kindergarten teacher in Malaysia, and of course, Bala was unemployable as he did not have a work permit. They had no income.
In November 2009, Bala decided to come out of hiding and inform the world what had happened to him.
He attended a video recording session arranged at a hotel in Singapore, accompanied by his lawyers and a camera crew.
This recording was uploaded onto YouTube for all to see, in three parts.
Upon his return to Malaysia in February 2013, Bala presented another 100-minute public lecture in which he explained the circumstances surrounding the abduction of Altantuya Shaariibuu in October 2006.
The details imparted by Bala during the lecture were absolutely consistent with what he said in his statutory declaration made five years previously.
There were other individuals involved in this murder, besides the three accused, and they were kept well away from the trial.
Indeed, it appeared as if the prosecution (and the defence) were on a mission to ensure these names remained obscured.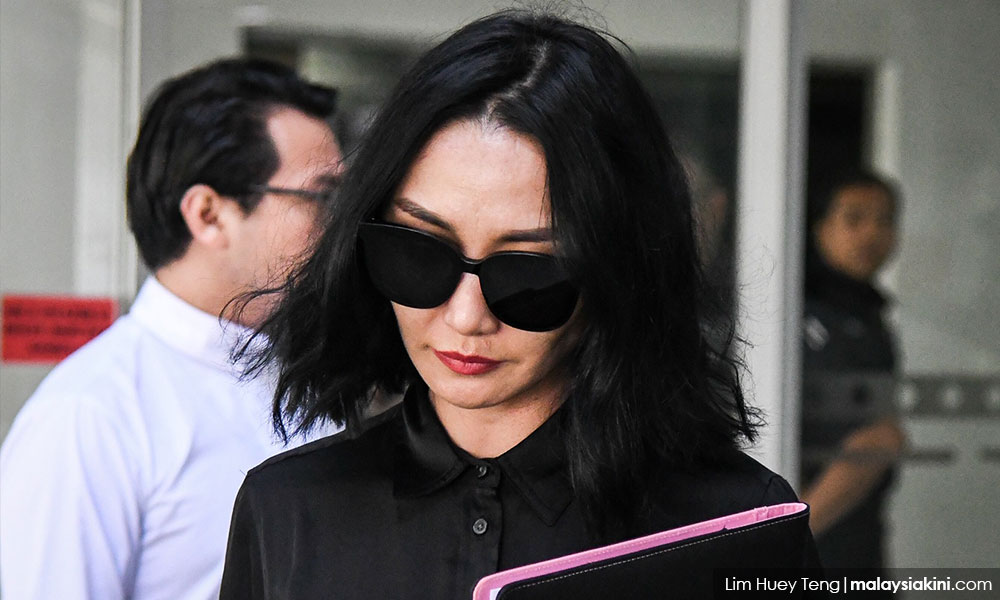 During Day 10 of the trial, Altantuya's friend Burmaa Oyunchimeg (photo) gave evidence on oath.
She, unwittingly or otherwise, informed the court that she had seen a photograph of Altantuya with both Razak Baginda and a government official.
Deputy public prosecutor Manoj Kurup stopped her from continuing.
Karpal Singh, who was holding a watching brief for Altantuya's family, was given permission by judge Mohd Zaki Yasin to question this witness.
Karpal asked her a simple question no one else had bothered to ask: "Who was this government official?"
This caused immediate consternation among both DPP Tun Abdul Majid and Hazman Ahmad, counsel for the accused Azilah Hadri.
They simultaneously stood up to "deny" and "dispute" there was such evidence by this witness.
While the judge checked his notes, Burmaa, the actual witness being questioned, conveniently interjected and said she had indeed said that and that the government official was Najib Razak.
Altantuya's father had also seen the photo, she continued.
When the judge asked what relevance that piece of evidence had to the trial, Hazman replied it was "political", while Tun Majid (below) said it was irrelevant. The exchange can be read here.
However, Karpal responded by saying the relevance lay in Razak Baginda's affidavit, in which he had mentioned Najib's former aide-de-camp (ADC) Musa Safri, who had assisted in arranging for the two accused policemen, Azilah and Sirul Azhar, to deal with Altantuya.
DPP Tun Majid then informed the court that Musa would be called as a witness and Karpal could question him then.
He wasn't, so Karpal couldn't. If he had been called as a witness, they knew very well Karpal would have ripped him apart and goodness knows what that would have led to.
Meanwhile, the quarrel in court among Karpal, Tun Majid and Hazman continued.
Tun Majid castigated Karpal for turning the trial into a "political forum" and said that the attorney-general had given his assurance that the prosecution would reveal everything in court and leave no stone unturned.
He didn't mention rocks, though.
Hazman, on the other hand, cried out "sub-judice" as Musa had not been called as a witness as yet and that Burmaa had been coached.
Normally, any reasonable counsel representing an accused person faced with a situation such as this would have hugged Karpal for trying to help his client.
As the matter appeared to be getting out of hand and deviating from the original script, the judge refused to allow any further questions.
It is unbelievable that an exchange of this nature could have taken place in a court of law, among the counsel, in the middle of a murder trial in which the search for truth is of paramount importance.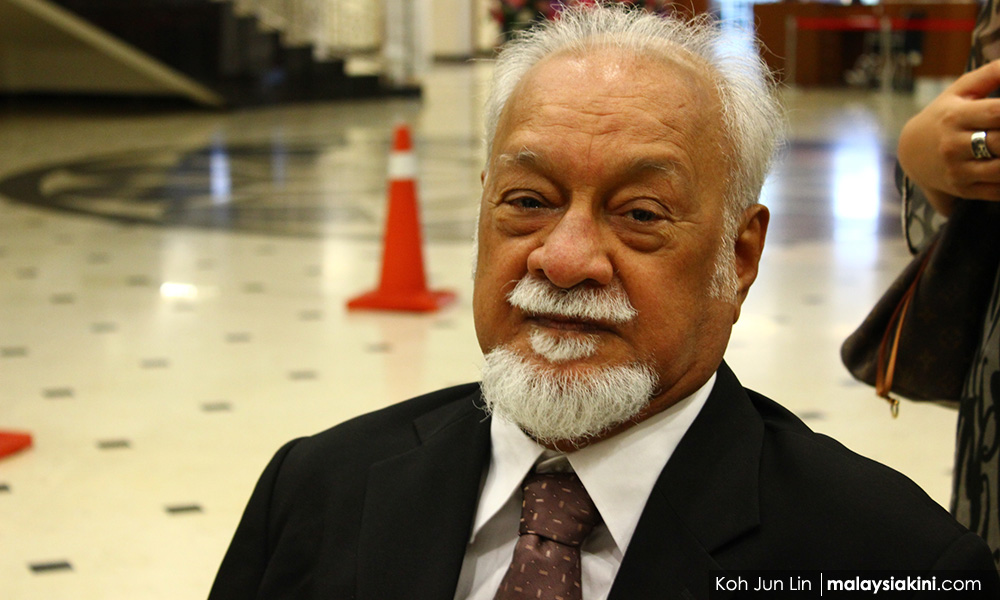 All it did was to reinforce the suspicion that the prosecution and the defence were working hand in glove to make sure there was never going to be any possible reference to Najib, oblique or direct.
After Bala's SD1 was released in July 2008, Karpal (above) immediately filed a petition in the High Court in Shah Alam, seeking an Order under Section 425 of the Criminal Procedure Code for the court to summon or recall witnesses.
These witnesses were Najib, Musa, DSP Idris Karim (from the Brickfields police station) and Norendra Rene Dhirren (Razak Baginda's previous lawyer).
The prosecution had conveniently managed to close their case by then, without calling any of these witnesses, so the judge, rather excitedly threw this petition out the window with great gusto and saved the day.
The reluctance to call ASP Musa as a witness, despite reassurances from the prosecution that they would, was to become a point of contention in the Court of Appeal and the Federal Court.
His evidence must have been important because its absence was sufficient cause to allow Azilah's and Sirul's acquittals in their appeals four years later.
Much happened between the time Azilah and Sirul were convicted by the High Court in 2009 and when they were acquitted by the Court of Appeal in 2013.
Najib's fingerprints were over everything. Why? This will all be explained in the next sequels.
AMERICK SIDHU is a senior lawyer representing A Santamil Selvi, widow of private investigator P Balasubramaniam, in her lawsuit against former prime minister Najib Abdul Razak and a number of others over an alleged conspiracy linked to the murder of Altantuya Shaariibuu.
The views expressed here are those of the author
This was first published in Malaysiakini on 13 January 2020