The long-anticipated trial of the century was eventually scheduled to begin on June 4, 2006, but sputtered to an immediate halt because the prosecution team was changed at the very last moment.
The defence teams suffered the same predicament, but over a period of time, pre-trial. There appeared to be much confusion among the counsel as to who exactly was to be representing whom.
We have seen how Razak Baginda's interests attracted the attention of three separate counsel: M Puravalen, Muhammad Shafee Abdullah and KK Wong.
Puravalen, or Valen, as he is known among colleagues, and Shafee were eventually replaced by KK Wong, who announced his retainer in court on Dec 15, 2006.Advertisement
Wong is a first-class honours graduate in law from Universiti Malaya. He obtained his LLM from Cambridge University and had an illustrious career as a deputy public prosecutor and federal counsel in the Attorney-General's Chambers before he left for private practice in 1997.
Meanwhile, a platoon of counsel laid claim to the representation of the other two accused, Azilah Hadri and Sirul Azhar Umar. This is where matters began to get complicated.
Shaun Tan Kee Shaan initially held himself out as representing both Azilah and Sirul when they were first charged.
Tan's position as counsel was subsequently challenged by Zulkifli Noordin, Kamarul Hisham and two other lawyers who turned up in court to hear Razak Baginda's first bail application, in the High Court in Kuala Lumpur (the one Valen succeeded in).
In the middle of all this, Kitson Foong, another lawyer, also purported to represent Sirul.
Before Zulkifli was discharged as counsel for Azilah, he was reported to have asked: "We are interested to know whether there is any potential link to the murder. Why are all the people involved linked to No 2?"
Zulkifli and Foong (below) finally discharged themselves from acting for Azilah, on May 19, 2007, a few days before the trial was to have begun.
Zulkifli, surprisingly, advanced the following parting words: "There were serious attempts by third parties to interfere with the defence I proposed."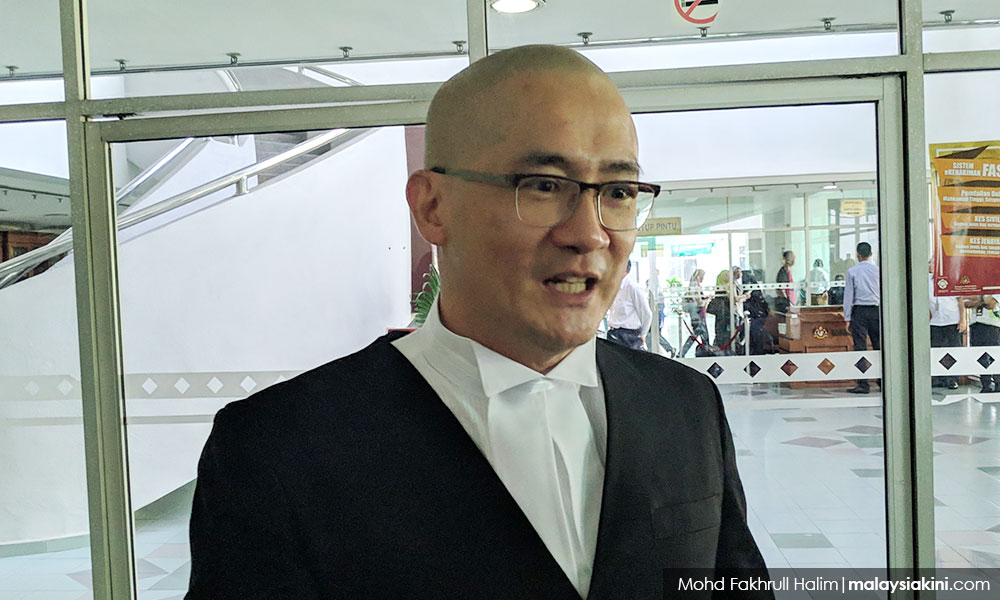 Those parting words raise may unanswered questions, which only Zulkifli can answer.
What was this proposed defence? To tell the truth? Is Azilah's latest statutory declaration indicative of this aborted defence strategy? Who interfered? Was this the reason why Zulkifli was booted out of the team? Who was he referring to as No 2?
The structures of the three defence teams were finally resolved with Azilah being represented by Hazman Ahmad and J Kuldeep Kumar, Sirul by Kamarul Hisham, Hasnal Redzua Merican and Ahmad Zaidi Zainal, and of course, Razak Baginda by KK Wong, Karen Lee and Alex Tan.
This trial took 165 days over a two-year period to complete, with the prosecution calling 84 witnesses.
One could safely assume Razak Baginda was in a suitable financial position to meet KK Wong's legal fees throughout this period.
On the other hand, Azilah and Sirul were both police personnel on less than extravagant salaries before their arrests.
Lawyers do sometimes take on pro bono work as a professional obligation to society.
But two years and 165 days in court without financial compensation would be an immense financial strain on most lawyers, no matter how important the case they are defending.
Azilah and Sirul, between them, had engaged five lawyers, three of whom were very senior.
The willingness of these lawyers to defend two incarcerated police personnel without much hope of suitable recompense is most certainly exemplary behaviour and done in the best traditions of the Bar.
In the meantime, KK Wong, either rather fortuitously, or by intelligent foresight, had designed and filed a fresh application for bail on behalf of his new client, Razak Baginda (an earlier bail having been revoked by the judge).
This application was accompanied by Razak Baginda's rather unusual affidavit admitting stuff no accused would dream of admitting when charged for murder, more so before his trial even started.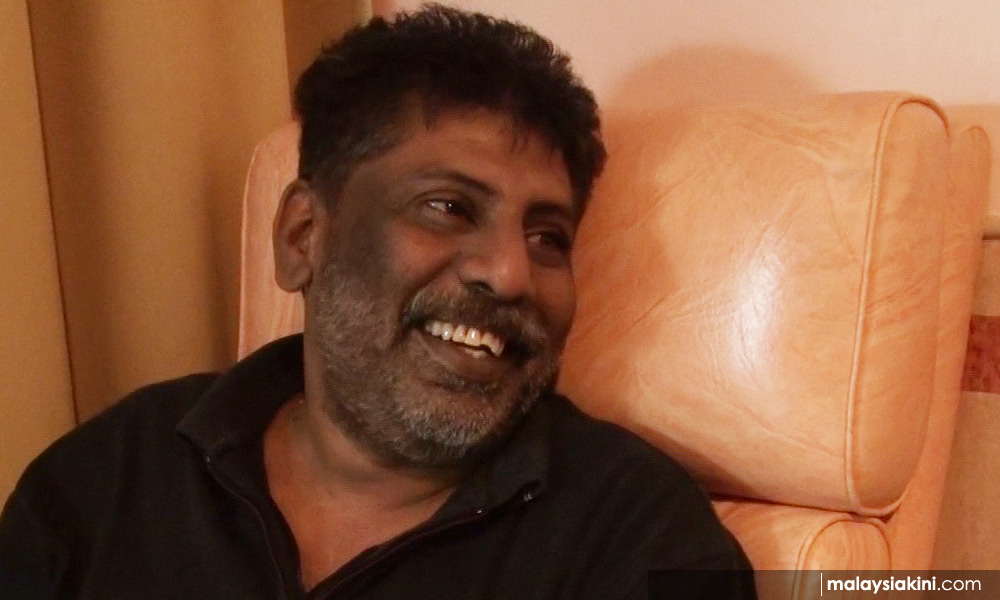 Justice KN Segara was surprised enough to comment on this while rejecting this application for bail. Razak Baginda was to languish in prison until he was acquitted in April 2009.
Justice Segara was then replaced by Mohd Zaki Yassin as the judge scheduled to hear the trial, for reasons unknown.
The trial finally began on June 18, 2007, with the prosecution calling private investigator P Balasubramaniam (above) as their first witness.
Bala was flummoxed by the method in which the prosecution chose to question him.
He felt the prosecutors had sidestepped much relevant information he was able to offer but remained patient in the hope that other witnesses would fill in the gaps.
They did not. This is the reason Bala decided to affirm that famous statutory declaration in July 2008, while the trial was still proceeding.
The release of his first statutory declaration (SD1) set off an unprecedented reaction from personalities whose positions had obviously been adversely affected by the revelations made by Bala.
More on this later.
If we, for one fleeting moment, assume that what Azilah revealed in his latest statutory declaration is the truth, then things start becoming clearer.
Najib ordered me to kill Altantuya – Azilah's shocking allegation from death row
Azilah has now fingered both Najib Abdul Razak and Razak Baginda as the masterminds behind this plot to assassinate Altantuya Shaariibuu, on the basis that she was a "foreign spy".
If this is true, then Azilah and Sirul were to become the fall guys.
They would have been potential loose cannons. They couldn't be allowed to walk the streets with their deep and dark secrets.
Logically, the best way to avoid this would have been to get Azilah and Sirul locked up forever. Azilah is now a little annoyed because he says he was assured this would not happen.
Strangely, it was Kuldeep, one of Azilah's lawyers, who eventually attended to the latter's statutory declaration (SD3).
Lead counsel Hazman (who says he is still Azilah's lawyer), didn't. When questioned about this by Free Malaysia Today, Hazman maintained that he had always acted in the best interests of his client. Who, Azilah?
This is the fourth chapter of the delegatus non potest delegare series.
This was first published in Malaysiakini on January 9 020
AMERICK SIDHU is a senior lawyer representing A Santamil Selvi, widow of private investigator P Balasubramaniam, in her lawsuit against former prime minister Najib Abdul Razak and a number of others over an alleged conspiracy linked to the murder of Altantuya Shaariibuu.
The views expressed here are those of the author/