t is surprising that Azilah Hadri has as yet to produce a complete retraction of the contents of his statutory declaration despite more than 24 hours having elapsed since he released it. This may be due to the fact that he has no access to outsiders and vice-versa.
He is safe for the time being, but his family members are still vulnerable. Strange things have happened in the past with statutory declarations and so we should be prepared for a historical repetition.
After Altantuya Shaariibuu's abduction, her two friends, who were in Malaysia with her staying at the Hotel Malaya, became concerned as she had not returned from her visit to Abdul Razak Baginda's house the previous night. Advertisement
They lodged a "missing persons" report at the Brickfields police station the next day, with the assistance of their own hired private investigator, one Ang Chong Beng. The police have opened investigation papers.
No matter what the general public's views of the Royal Malaysia Police are, these investigations were carried out with much fervour and professionalism. By the time charges were laid in court against the alleged perpetrators, the police had accumulated 198 witnesses. Interference in, and the manoeuvring of the results of these investigations, were to take place later.
Speculation is that the police got their big break early on in the investigations. This was after Ong Ah Hoon, the taxi driver, lodged a police report at the same police station, complaining of non-payment of his fare and conveniently provided the police with the registration number of the red Proton which had taken his passenger away the previous evening.
With these two reports in hand, deductions were hastily made and L/Cpl Rohaniza was traced as the owner. The rest, as they say, is history.
A number of suspects and witnesses were questioned and their statements recorded. By Nov 7, 2006, the police, with Azilah and Sirul Azhar Umar's help, had retrieved bone fragments in a jungle clearing in Puncak Alam.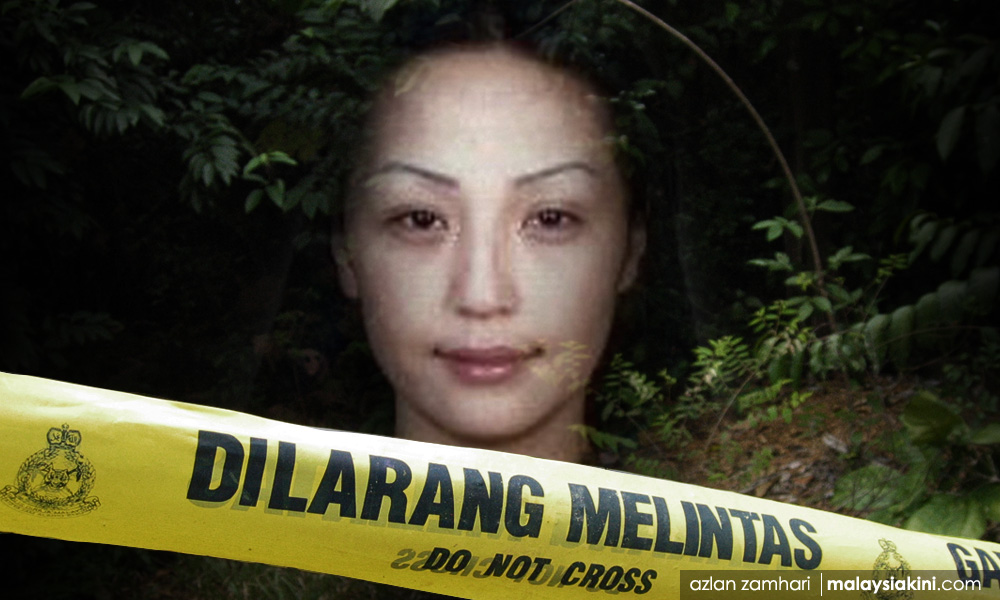 Forensic analysis and DNA testing determined they belonged to Altantuya (photo). The police had also managed to extract a confession from Sirul.
Sirul ended up handing over the jewellery he had taken off Altantuya before he shot her. Although the police did not reveal this statement, it was published by The Asia Sentinel in glorious detail.
PI Bala taken in for questioning
In the meantime, Razak Baginda had engaged the services of M Puravalen, a very senior lawyer. Puravalen was an old friend of the family. He warned Razak Baginda that things did not look good for him and he would most likely be arrested and charged for abetting the murder. This proved to be correct.
By this time, the police had provided the Attorney-General's Chambers with the results of their investigation. The then erudite head of the criminal division, Yusuf Zainal Abiden, was put in charge, with DPP Sallehuddin Saidin second-in-command.
Both these gentlemen began with great earnest organising the drafting of the charges and the strategy for the prosecution, which was to follow. They were in constant touch with the police investigation team and the investigating officer, ASP Tonny Lunggang, requesting detailed updates and further questioning of the witnesses, where necessary.
Private investigator P Balasubramaniam (photo) was also taken in by the police for questioning and eventually ended up providing them with five separate statements recorded by a plethora of personnel from different divisions.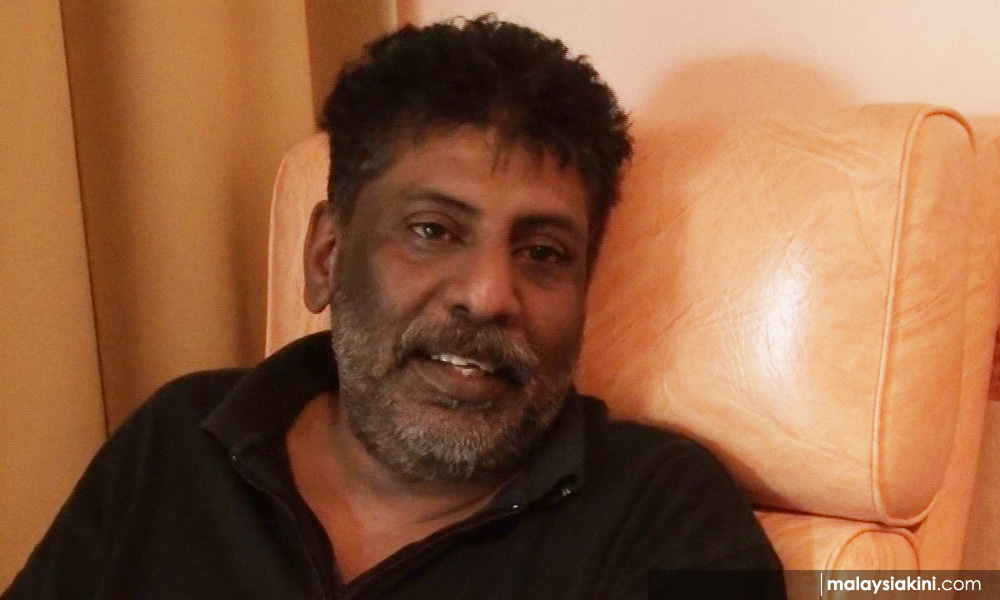 DSP Gan Tack Guan of the D9 Serious Crimes Department questioned Bala over a period of four months, beginning Nov 1, 2006. Bala was also questioned by officers from the D7 Vice Department, the D6 Intelligence Division Bukit Aman (while under a seven-day remand for murder), and by the Child Protection Unit at Jalan Duta.
The D6 Intelligence Division deleted all references Bala had made to Najib Abdul Razak in the various statements he gave them. These references were not deleted in the statements Bala had provided to the other divisions. There was obviously a conflict beginning to emerge among the different divisions.
Early in the morning, sometime in mid-November 2006, Bala was in Puravalen's office with Razak Baginda, discussing his impending arrest. Razak Baginda refused to believe would happen. At this point, he received an SMS from Najib reassuring him he was seeing the IGP at 11am that day, that the matter would be solved and to "be cool".
Emboldened by this reassurance, Razak Baginda left Puravalen's office and returned to his own office at the Bangunan Getah Asli, Jalan Ampang, where he was promptly arrested by the police. So much for gratuitous guarantees.
On Nov16, 2006, Razak Baginda was formally charged for abetment in court. Azilah and Sirul had been charged the day before for murder. All three accused were remanded in custody, pending trial. Murder is a non-bailable offence.
Razak Baginda's transitional bail revoked
Razak Baginda instructed Puravalen to apply for bail because he was ill and had been admitted to the Kuala Lumpur Hospital while under remand. Puravalen informed him this would be difficult but nevertheless tried and succeeded in obtaining a "transitional bail" on the basis of poor health. This was before Justice Abdul Kadir Musa at the High Court in Kuala Lumpur on Nov 23, 2006.
Bail was granted on bond, despite vehement protestations correctly advanced by DPP Sallehuddin.
Coincidentally Muhammad Shafee Abdullah, the lawyer who had been having a very lengthy unsolicited SMS conversation with Najib (below) pertaining to Razak Baginda's welfare, turned up in court for this bail hearing, purporting to represent Razak Baginda as well, but his offer of services was kindly declined.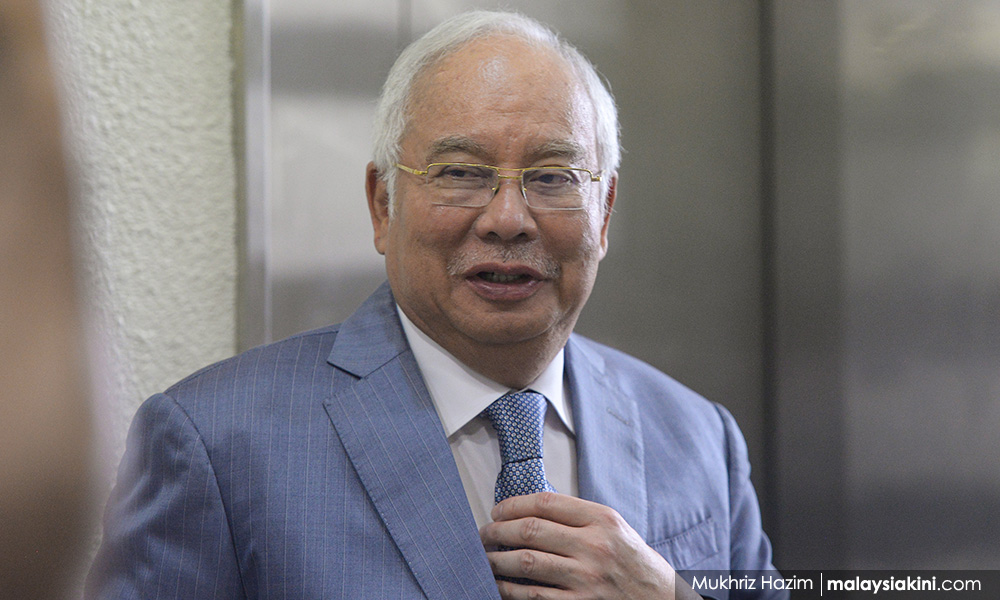 Unfortunately for Razak Baginda, this "transitional bail" was revoked by Justice KN Segera when the matter was subsequently transferred to the High Court in Shah Alam.
Razak Baginda proceeded to discharge Puravalen from acting for him for no apparent reason and instead engaged the services of Wong Kian Kheong, a partner in the firm of Lee Hishamuddin Allen & Gledhill (LHAG). Wong was to leave LHAG in March 2007 to set up his own law firm.
New team of prosecutors
Wong made two unsuccessful attempts for bail for his client. The first application made in January 2007 was supported by what was later deemed by the court to be an "exculpatory affidavit" by Razak Baginda.
This affidavit eventually formed the cornerstone of his discharge and acquittal at the end of the prosecution case. In retrospect, some consider this to have been a monumental screw-up by the prosecution. Perhaps, if the original prosecution team had been maintained, this would not have happened.
Surprisingly, on the day the trial was supposed to have begun (June 4, 2007), a new team of prosecutors appeared before the judge and informed the court that they had been instructed by the then attorney-general, Abdul Gani Patail, to take over conduct of the prosecution from Sallehuddin and promptly sought an adjournment because they were unprepared, having only received instructions the day before.
The new prosecution team was headed by Tun Abdul Majid Tun Hamzah and Manoj Kurup. The reason advanced for this sudden change was that Sallehuddin had played badminton with the judge.
Rather innocuous, one may think, but rather surprisingly, it was the prosecution which found these circumstances reprehensible, not the defence. Normally it would be the other way around. The defence would request recusal by the judge.
Just before the trial had been scheduled to begin, Bala was once again called to attend before DSP Gan Tack Guan of the D9 division on the instructions of Sallehuddin for further questioning.
At this meeting, Sallehuddin asked Bala a number of questions over the phone while Gan recorded his answers. Bala repeated his allegations of Najib's involvement in the entire matter. Sallehuddin appeared to be convinced.
Perhaps Sallehuddin and Yusuf Zainal's attitude set off alarm bells at the AG's Chambers. Perhaps this explains the sudden, unusual and yet "convenient" change in the prosecution team.
Sallehuddin and Yusuf may have appeared to have been a little too eager to do their job and to do it well. This was anathema to the script.
Both Wong and Tun Abdul Majid are now sitting High Court judges.
The next sequel takes us through the trial proper, the personalities involved and the eventual decision convicting Azilah and Sirul and acquitting Razak Baginda.
This article was first published in Malaysiakini on December 30 2019
AMERICK SIDHU is a senior lawyer representing A Santamil Selvi, widow of private investigator P Balasubramaniam, in her lawsuit against former premier Najib Abdul Razak and a number of others over an alleged conspiracy linked to the murder of Altantuya Shaariibuu.
The views expressed here are those of the author